The Opportunity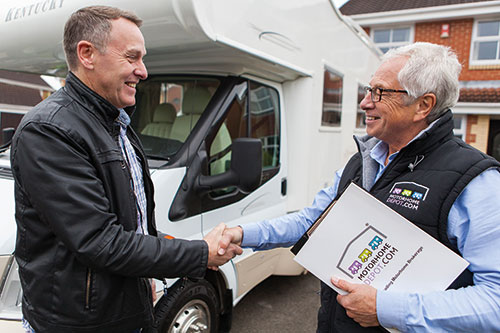 Your opportunity is to build a replica of our highly profitable business in this stable, long term growth market under our guidance. There are two master franchise agreements – Motorhome Depot, covering brokerage, trading and retail and Habcheck for the service business. We would expect a master franchise to take both master franchise agreements. However, the businesses do not need to be launched at the same time.
It is important to note that the opportunity is flexible and can be adapted to different market sizes, investment levels and desired speed of growth. So for instance, you could start with the Motorhome Depot brokerage business and aim to reach breakeven before developing other areas of the business. Or, a more ambitious development programme might see you trading motorhomes and caravans yourselves right from the start.
Whatever route you choose, our development programme is aimed at generating revenue early in your journey and getting you to breakeven as quickly as possible. The speed and scale of business development is up to you and will be somewhat dependent on the level of capital you have to invest.
We will guide you through these crucial early stages to make sure you stay on plan and provide the level of ongoing support you need throughout your journey with us.