The Market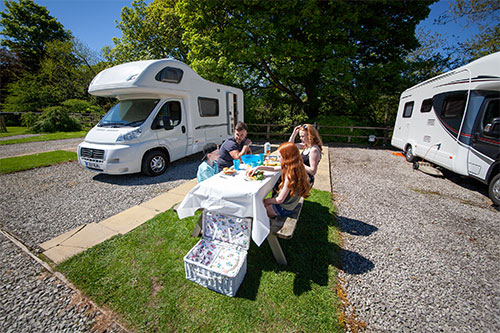 The motorhome and caravan market is a long term growth market which is set to continue expanding. There are two fundamental drivers for this trend: firstly, increasing leisure time is a global trend as economies continue to develop. The ever-expanding middle-income bracket around the world has more time and money to spend on their leisure time. Secondly, the favourable demographics of aging populations in developed economies, which is the core market for motorhomes and caravans. These two long term tail winds for our market will keep it growing in existing markets and open up new markets over time.
And it's a lovely market to be in – nice loyal customers in the relaxed leisure market. Servicing our customers isn't complicated. Just provide a great service and treat your customers with care and respect. See what our customers have to say about us here and here.
Other important things to consider about our sector is that it is not a fashion or trend. It is a proven long-term growth market that fulfils a very real need in the leisure space. In addition, and crucially in this day and age, it cannot be replaced by technology or an app! Camping is a real life experience that cannot be simulated.
Finally, in light of recent events, you can rest assured that the business is pandemic proof. During the Covid19 pandemic, the market boomed around the world as international travel and holidays were restricted.
How does the market look in your country? Before taking your interest in this opportunity any further, it is important that you do some initial research in your local territory. How many motorhomes and caravans are there? How quickly is the market growing? How are used motorhomes bought and sold? What is the profile and average value of a used vehicle? Are there organisations servicing the sector such as major campsite providers, professional bodies, websites, media and advertising channels? If you are in a territory with a developed leisure industry sector, there is likely to be data available to you with a little online searching.